Our developers have

top 3

results in Java and Java Script certification in the USA
Now it is easier than ever to work with your customers and track your repairs and services with our Auto Repair Cloud application.
Easy way to engage the customer
Shared workflow with customers
QuickBooks Integration
Safe cloud storage of all your records
Cross Platform Flexibility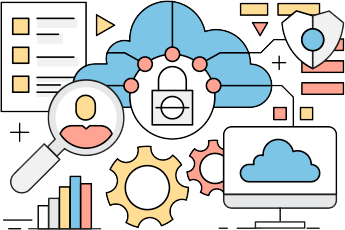 eMarket / eBay-like online portal
The website portal is an analog of eBay with a more narrow and specific market place.
It provides the full package of features and services which enable customers to buy and sell their products.
Dynamic Content. Ratings of products and customers' feedback.
Different types of seller and buyer accounts
Presentation via main website, subdomains and dedicated websites
Ready to use e-commerce for sellers. PayPal integration
Safety services: AntiSpam, AntiScam and Copyright protection
Personalization, Internalization and Multi-Language support
Help and tech-support infrastructure, vBulletin forum integration
SAP Extention Online Catalog with eBusiness services
Enterprise online catalog where the source of the data is SAP / MDM. Online configuration of websites for the different businesses, regions and languages.
Complete integration with the SAP Sales and Order Management
Dynamic Content, Taxonomy and Regulatory of drugs. Full size online catalog
Advanced Search of products, MSDS, PDF documentation, websites; Dynamic Filters
Full e-commerce package with the selling restrictions, sell-to, ship-to, bill-to, buyer combinations, shopping cart, checkout and order processing, eMarketplace integration
Globalization and Internalization. One corporate web application, with different content for region centers and local distributed offices
Business Process Management
Business process management provides a process overview across all systems, including accounting, human resources and other existing systems.
Our Solution is different in:
Open Source / Free Licenses
Latest technologies which are absent in other vendors' solutions'
Easy and agile for customization and upgrades
↑
Back to top