partners
We work hard to provide the best, most cutting-edge solutions possible.
InterTad are completely committed not only to providing basic services, but also
to doing everything possible to get your business growing explosively.
become a partner
Our developers have

top 3

results in Java and Java Script certification in the USA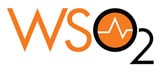 WSO2
WSO2 offers lean, high-performance, cost-effective solutions to modern enterprise requirements for integration, identity and security, service and web app hosting, data services, governance, analytics and monitoring, business processes, messaging, and more.
The award-winning WSO2 Carbon middleware products comprise the only open-source complete middleware stack. With WSO2 Stratos these products deliver Platform-as-a-Service for public clouds, private clouds, and on-premise deployments.
All WSO2 products are Apache-licensed open source and backed with world-class support.
interTAD
We are working on the implementation of WSO2 platform as the infrastructure for one of the biggest IT companies at this moment in the following area :
Integration WSO2 with the BPMN 2.0 Activiti product
Governance Platform : Governance Registry, BAM, CEP, Identity Server
SOA / Integration Platform : ESB, BPM, Application Server Big Data Analytics Platform : Business Activity Monitor, Complex
Event Processing

Amazon.com
Amazon.com, Inc. is an American international electronic commerce company with headquarters in Seattle, Washington, United States. It is the world's largest online retailer.
Amazon.com started as an online bookstore, but soon diversified, selling various consumer goods. The company also produces consumer electronics notably the Amazon Kindle e-book reader and the Kindle Fire tablet computer and is a major provider of cloud computing services.
interTAD
We help customers of all sizes design, architect, build, migrate, and manage their workloads and applications on AWS in the following area:
Amazon EC2 and Amazon S3
Auto Scaling, VPC, SNS, CloudWatch
Elastic Load Balancing

VMware
VMware, Inc. is an American software company that provides cloud and virtualization software and services, and was the first to successfully virtualize the x86 architecture. Founded in 1998, VMware is based in Palo Alto, California, USA.
VMware virtualization is based on the ESX/ESXi bare metal hypervisor, supporting virtual machines. VM, which stands for "Virtual Machine", is a widely-installed operating system for IBM-compatible computers and servers that can host other operating systems in such a way that each operating system behaves as if it were installed on a self-contained computer with its own set of programs and hardware resources.
interTAD
We provide consulting, integration and outsourcing services to drive successful cloud and virtualization initiatives with our customers in the following area:
VMware ESX 4.X and VMware ESXi 4.X - 5.X hypervisors
VMware vCloud management software

Salesforce
Salesforce.com Inc. is a global cloud computing company headquartered in San Francisco, California. Though best known for its customer relationship management (CRM) product,
Salesforce has also expanded into the "social enterprise arena" through acquisitions. It is currently ranked the most innovative company in America by Forbes magazine, as well as number 7 in Fortune magazine's 100 Best Companies to Work For in 2014.
interTAD
We provide the developer support to help implement different solution. Including our own:
BPM workflow in SalseForce
SAP integration with SalesFoce

IBM
IBM is the world's largest information technology company, with 80 years of leadership in helping businesses innovate.
Drawing on resources from across IBM and key Business Partners, IBM offers a wide range of services, solutions and technologies that enable customers, large and small, to take full advantage of the new era of e-business.
interTAD
We work with IBM products for more than 8 years providing expertise in the following area:
WebSphere Application Server 5.x - 7.x
InfoSphere Information Server / DataStage, MDM, etc.
Database Server DB2 7.x - 9.x
Rational Software / Architect / RUP

Oracle
Oracle provides the world's most complete, open, and integrated business software and hardware systems, with more than 370,000 customers - including 100 of the Fortune 100 - representing a variety of sizes and industries in more than 145 countries around the globe.
interTAD
We work with Oracle products for more than 15 years providing expertise in the following area:
Oracle Database 8i - 11g
MySQL Database 3.x - 5.x
WebLogic Application Server 6.x-11.x
SOA Suite / BPEL, BMP, BAM, OSB, B2B, etc.
Oracle Fusion Middleware 11g

Sun Microsystems
Sun provides a diversity of software, systems, services, and microelectronics that power everything from consumer electronics, to developer tools and the world's most powerful datacenters.
Their core brands include the Java technology platform, Solaris operating system, StorageTek and the UltraSPARC processor. Now the company is acquired by Oracle.
interTAD
Sun Enterprise Architect Certification, since 2004.
We worked with Sun technolgies for more than 15 years in the following area:
Java 1.1 - 6.x / JSE / JEE / EJB, JSP, JSF, Servlets, WebServices, JMS, JTA, JDBC, etc.
Solaris OS 9.x - 11.x

Microsoft Corporation
Microsoft Corporation is an American public multinational corporation headquartered in Redmond, Washington, USA that develops, manufactures, licenses, and supports a wide range of products and services predominantly related to computing through its various product divisions.
interTAD
We worked with Microsoft products and technolgies for more than 16 years in the following area:
MS SQL server 7.x - 10.x
Windows Application Development / Visual C/C++/C#, Visual Basic, Visual J/J#, etc.
.NET / ASP.NET, ADO.NET, WPF, WCF, LINQ

Cisco Systems
Cisco is leading the transition to a network-centric technology environment.
By combining its core strength (IP) with intelligence, the company is creating a powerful communications platform that will serve as the basis for the convergence of data, voice, video and mobile communications in a secure, integrated architecture.
interTAD
We worked with Cisco products and technolgies for more than 5 years in the following area:
Cisco Hardware Networking / Switches, Routers, Wireless LAN, etc.
Cisco Software Solitions / System VPN, CiscoWorks, WebEx, etc.
↑
Back to top