Software Science Lab
headquartered in Silicon Valley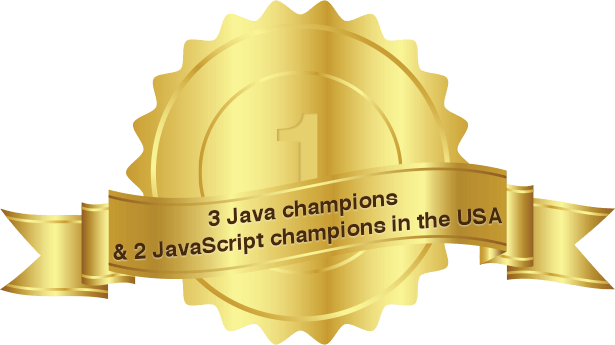 We provide a wide array of specialized advisory and strategic services to our clients
Read More
Our developers have

top 3

results in Java and JavaScript certification in the USA
our clients
Walmart

Sunnyvale, California

During the time that I worked with InterTAD, I found that InterTAD possessed a great amount of technical focus and had the ability to come up to speed with the complexities of the code in a very short period of time. Our initiative required engineering support during many nights and weekends, and InterTAD made himself available to assist with any number of issues, regardless of day or night. InterTAD was able to investigate and resolve issues that required immediate attention and quick turnaround.

EBAY / Shopping.com

Brisbane, California

The project has been completed. 100% in scope. The product was deployed to production. All of my goals were accomplished. The quality of the work exceeded expectations as well as did the technical skills and ability in performing the tasks of the project. The ability to solve problems and be creative when required also exceeds my expectations.

O'Reilly Auto Parts

Springfield, Missouri

We have relied on InterTAD for technical design, production debugging and system enhancement. Work has performed accurately. Work was consistent, thorough and complete. Communicates well and delivers good code. We were pleased to have InterTAD part of our team.

InboundWriter

San Mateo, California

During our work together, I was always impressed by InterTAD's outstanding diligence and high-level technical expertise as well as InterTAD's initiative. InterTAD quickly understands exactly what a problem is all about from the outset, and how to get it done quickly and effectively. InterTAD consistently produces superior quality work, on time, and within budget targets.

Polycom

Pleasanton, California

I would like to personally thank you for your hard work and dedication during the creation, implementation, and roll-out of the new PIM and PAC tools. The enablement of PIM and PAC has the potential to revolutionize Polycom. With this new centralized repository of information, workflow engine, and a portal to distribute this information to partners, resellers, and our sales force we are now able to do many things we could not do before.
view more
↑
Back to top